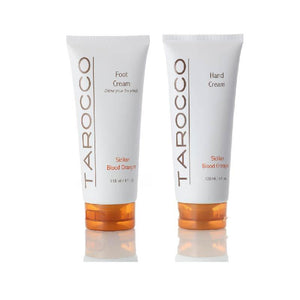 Hands and Feet TREAT!
Hand Cream: A quick absorption, non-greasy, deep hydrating hand softener. This wonderful fragrance will add a pick me when used up throughout the day.
Foot Cream: This softening and healing recipe also contains menthol (antiseptic, cooling, refreshing, circulation-stimulating properties).
The Sicilian Blood Orange is rich in vitamin C and natural antioxidants.